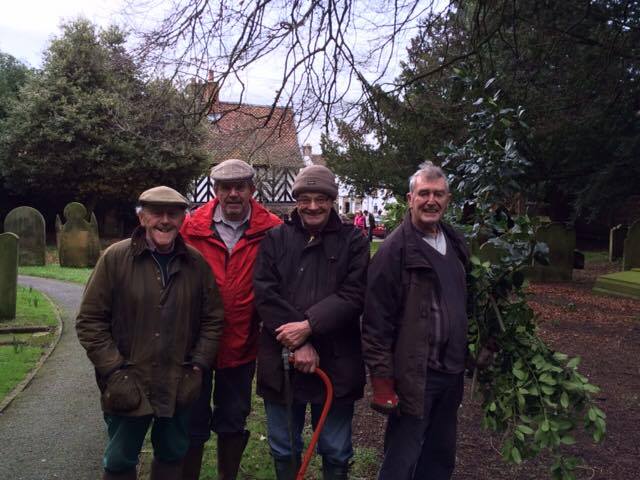 Every Monday throughout the spring, summer and autumn months our stalwart band of churchyard gardeners spend at least the morning – and often the whole day – cleaning, clearing and tidying up in the old graveyard surrounding All Saints Church.
They only reduce this to one day a month in the depths of winter.
It is a large patch of land to maintain, but over the past couple of years their effort and commitment has resulted in this particular part of the town centre coming to look hugely better and more cared for than it has done for very many years past. In fact numerous Helmsley residents have been kind enough to comment favourably on these improvements.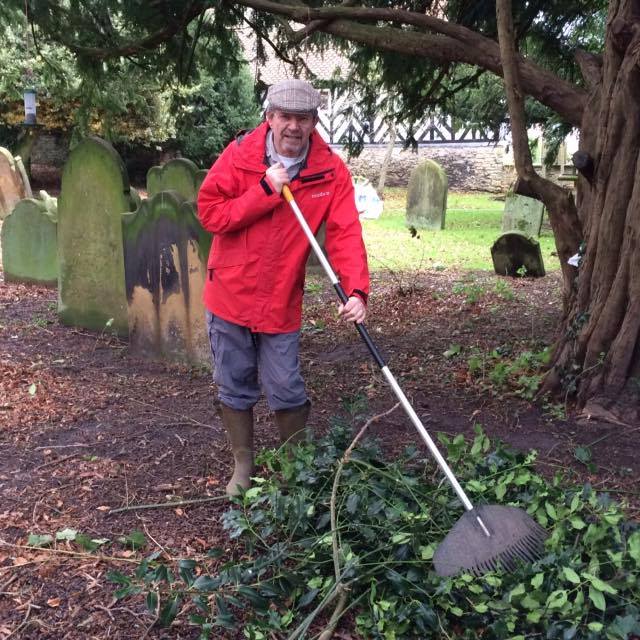 Our church has also funded improvements such as the resurfacing of the path between Canons Garth and the Black Swan, the lighting of the darkest parts of this path, and the floodlighting of the church tower every evening.
So it is now possible to get a clear view of the church from most approaches, and our lovely old church building is once again a very
real physical presence in this lovely place.